ORGANIC LIVINGTM
A web site dedicated to
A Better World Through Better Living!TM

TM


ORGANIC LIVINGTM
Your on-line resource for organic products, services and ideas.
Please set a bookmark for this site and check back often for updates and information.
Who are we?
We at organic living hope to inspire our readers to live a more conscientious lifestyle. We believe that through a few responsible changes and a little thought in our approach, we all can improve our lives and our world.
We are a Giant Success!
Our website now attracts over 200 viewers each week!
Please help this success to continue, share our address with your friends and family!!
5 Reasons everyone should grow a Garden
Click Here to read why everyone should grow a garden!
TM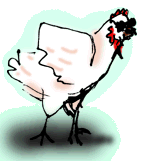 We often think of raising chickens and having "farm fresh" eggs as something only available to those who live in the country. Not so! Click here for our Third in a series of articles on raising chickens in an urban setting.
Grocery Store GardenerTM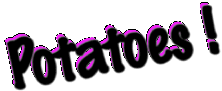 A gourmet garden can start with a trip to the grocery store! Click here for part two and discover how you can grow inexpensive gourmet potatoes using "seed potatoes" provided by your organic grocer.
Coming Soon!

5 Steps to Growing a Garden
More Grocery Store Gardener
Organic Cleaning
Tips for a safer home
If you would like to contribute by submitting an article, photograph, or know of a product or a service that should be listed here, Please e-mail us at webmaster@organicliving.com
ORGANIC LIVINGTM
A web site dedicated to
A Better World Through Better Living!
All graphics, illustration, and information on this web site is copyrighted by Organic Living.
© 1998, 1999 Organic LivingTM